A new workshop for mesh bath sponge is under building. It's going to completed by the end of May 2011.
In order to raise the production and satisfy customers' requirements, we are not only increasing the equipments, but also enlarging the workshop.
The workshop which is under building is special for mesh bath sponge. It's divided into 3 parts, will hold 10 sets mesh making machines and 100 workers.
On the occasion, it would be 6 times increasing for the production of mesh bath sponge.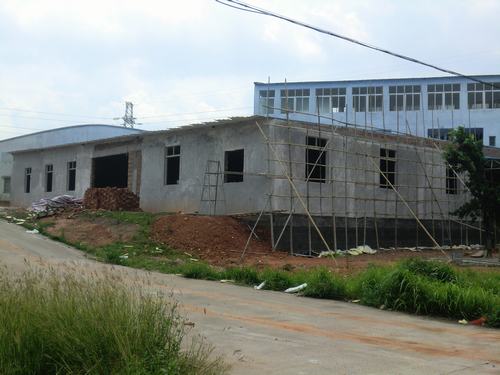 ,